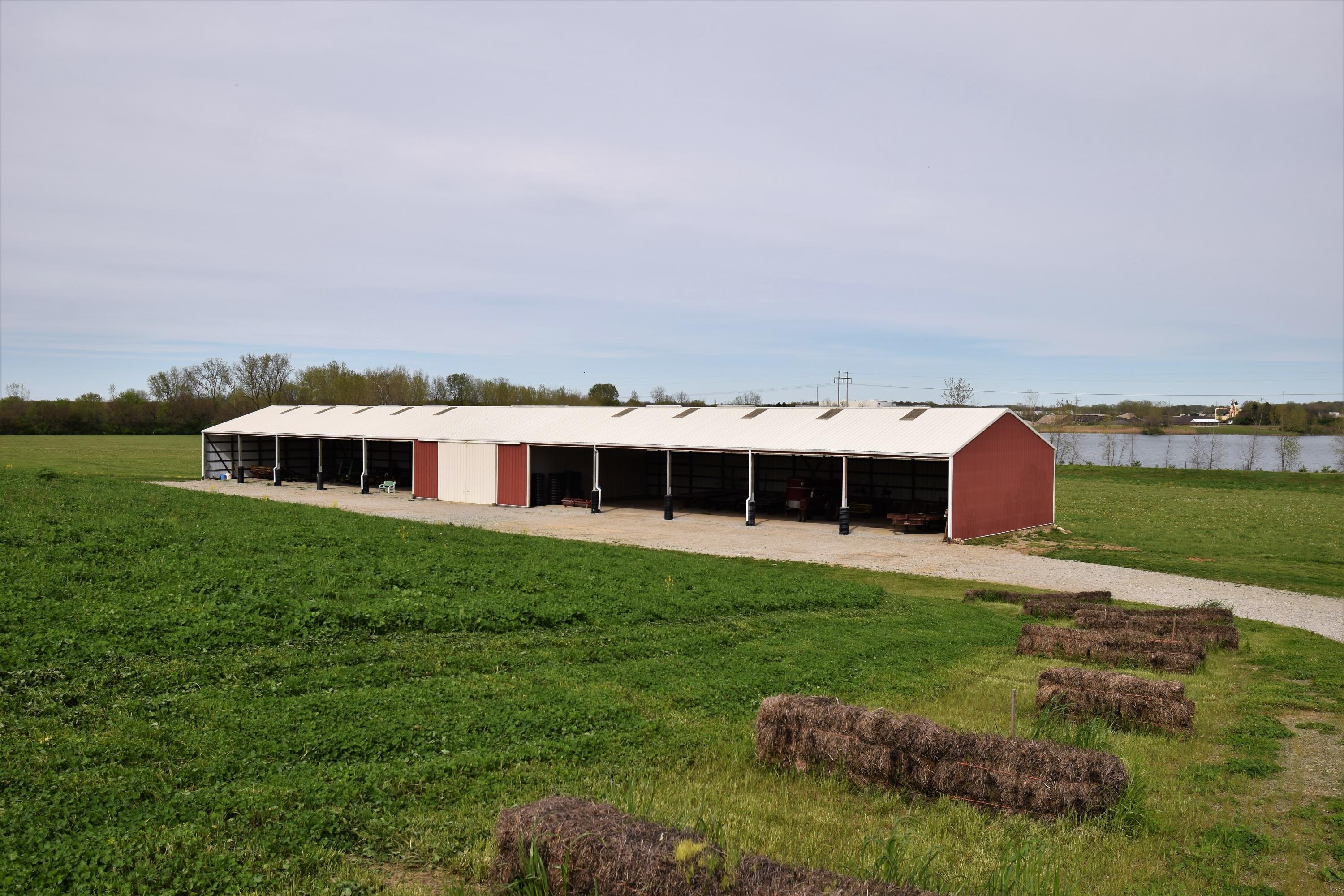 Present owners have had the following expenses/improvements made to the property: 1) Updated survey performed by Scholl Surveying. 2) Asbestos Survey and removal of 5,500sq ft of asbestos transite siding and 4 windows. 3) Closure of hand dug well. 4) Cl. Co. Certificate of Plan Approval. 5) Demolish and salvage barn wood for one barn6)Removal of hazardous products prior to burn. 7) Demolish post Fire Dept burn. 8) Creamer Farm Drainage and driveway relocation and improvements(description available upon request of serious buyers). 9) Planting hay seed with erosion blankets and Lime application where needed. 10) Deaton Soil Services for soil test. 11) Ryan Hillard Survey, Design & Layout septic system. 12) CCHD review. 13) Sanitation Plot Plan. 14) Update structure on existing barn(posts,footers,columns,new gutters and downspouts).13) Cleared tree line. Available utilities are propane or electric.
Lifestyle in Springfield, OH
Prehistoric Indian mound builders were probably the first residents of this area. The city name originated from the rich resources of the land, the picturesque cliffs and the many springs and abundant waters in the area.
Approximately 45 miles west of Columbus and 25 miles northeast of Dayton on the banks of the Mad River near Clark Lake and the Clarence J. Brown Reservoir in Clark County, Springfield is the county seat. The city is perhaps best known as one of the world's leading manufacturers of agricultural equipment as the home of International Harvester Company (now known as Navistar International). The 4-H Club movement had its beginnings in Springfield. As one of Dayton's earliest outlying settlements, many different periods of growth have contributed to the varied cultures and economic levels.
Houses from the last century survive with newer homes. Many of the older Victorian dwellings are being artfully and carefully restored by young artisans. You must see the older homes found in the South Fountain Historic District. The historic Westcott House was designed by Frank Lloyd Wright and features Wright's prairie-style, low-pitched roof home style – the only one of its kind in Ohio. You can also find many newer homes of brick and frame, more modest in size and price.
Springfield is home to Wittenberg University, a private, four-year liberal arts college offering more than 70 majors and special programs.
North of I-70, Springfield's residents use St. Rt. 40 (historic National Road) and 68 to get around town.
Springfield Regional Medical Hospital has 259 hospital beds with general medical and surgical services. The Ohio Valley Medical Center provides both inpatient and outpatient surgical care along with other medical services such as a breast center, diagnostic imaging, physical therapy, sports medicine and lab services.
Numerous neighborhood retail centers serve residents' daily needs including the North Bechtel Plaza, Springfield Plaza, Southern Village Shopping Center, and Circus Shopping Center.
Springfield is also home to one of America's top flea markets, the Springfield Antiques Show and Flea Market and the show's semi-annual "extravaganza" where one can find 2,000 vendors and 20,000 customers. Additionally, there are several area flea markets for collectible and vintage finds.
The "Heritage Center" located in downtown Springfield offers a glimpse into the town's rich history. The "Springfield Museum of Art", (Ohio's only Smithsonian-affiliated museum), "Springfield Symphony", "Clark State Performing Arts Center", "Ohio Lyric Theatre" and the "Springfield Arts Council" provide a taste of culture.
The "National Trails Park and Recreation District" manages over 1,200 acres of parks in the area. The "Little Miami Scenic Trail" offers a paved rail/trail that reaches from the Buck Creek Scenic Trailhead in Springfield to south in Cincinnati. There are several state parks near Springfield: Buck Creek, John Bryan, Clifton Gorge and Glen Helen Nature Preserve.
There are several golf courses through Springfield. Rocky Lakes Golf Course has nine holes, Reid Memorial Park offers 36 holes, Locust Hills has a 27-hole course. Springfield is home to two country clubs, Northwood Hills and Springfield Country Club.
The "Hartman Rock Garden" features over 250,000 stones that are eclectically displayed and is open to the public. The annual "Clark County Fair" is the the second largest fair in Ohio.
1320 S Bird Road
Springfield, OH 45505
*
The rates & payments shown are illustrative only.
Payment displayed does not include taxes and insurance.

Contact a loan officer
for actual rate/payment quotes.