Your Home Project / Our Professionals
And it's free!
Your home project and our fully vetted, proven professionals.
It's free!
Join our Pros!
We grow and retain, durable, long-term relationships with all our vendor partners.
We know how challenging it can be to find dependable professionals when you have maintenance, repairs or remodeling needs. Sibcy Cline Home Services is there to help by connecting you to reliable services and vendors.

Join the Sibcy Cline Home Services Team!
Please forward the following information to:
Overview of services you provide
Preferred territory
Copy of Workers Comp (if applicable)
Copy of applicable certifications, designations, etc.
Website and/or e-mail
References
Our services
When you need a professional for a project either inside or outside your home, let us know and our Home Services Coordinators will match your project with one of our 200 vendor partners.
Home Services Coordinators
Your coordinator will talk things over with you, put you in contact with quality professionals, schedule the work and follow up on your project.
Connect by email with your coordinator... or call us.
We help you maintain your home's value.
Maintaining home, landscape and appliances protects your home's market value. Our Home Services Coordinators can set up a maintenance plan to fit your budget.
Following these home maintenance schedules will prevent a costly repairs before they happen.
Our vendors also help people who are downsizing households or in transition.
Serving
Southwestern Ohio • Northern Kentucky • Southeastern Indiana
Sibcy Cline Home Services
We've provided home services to 150,000+ homeowners for over 15 years finding the right pro for them.
We can help you, too!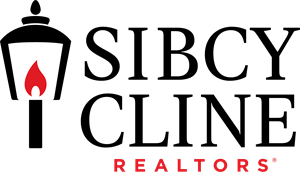 Homes are our business!
Our family of core services is there before, during and after your move.

Our coordinators assist you with products and services to fit your home-related needs before, during and after your move.

Our independent agency represents many insurance companies providing customers with options for home, auto and other personal insurance.

Your mortgage solution for whether you're buying or would like to refinance your current home.

Offers local attention and knowledge with industry-wide, global connections when moving across town, the U.S. or the world.

Our title insurance protects against the loss of your home investment, for peace of mind now and in the future.