Home Warranty
Cinch Home Services Provides Peace of Mind Protection

Seller Benefits
When your home is listed with the
Cinch Home Services
it stands out! It also provides you with valuable protection before and during the sale, and peace of mind afterwards.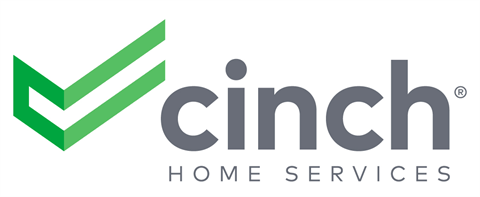 Make your home a preferred home - 8 out of 10 buyers prefer to buy a warranted home. (Source: Gallup Poll)
Sell your home faster - Homes with home warranties sell up to 50% faster than unwarranted homes. (Source: National Home Warranty Association)
Sell your home for more - On average, homes with a home warranty increase sales prices by up to 3% by making them safer investments for buyers. (Source: Business Week)
Save money - Seller's coverage can protect you against costly repairs while your home is listed for sale.
Peace of mind –Buyers who receive a home warranty are less likely to call the home seller if a covered item in their home breaks down after closing.

Buyer Benefits
A home warranty plan from Cinch Home Services helps you avoid unexpected home repairs which are often extremely expensive. The warranty provides coverage against mechanical failures for many major systems and appliances, coverage that is not provided by most homeowners' insurance.
Peace Of Mind - Rest easy knowing you have a plan to handle unexpected failures and their associated costs.
Save with the Appliance Buyline® - Even if items in your home are running great, you may decide to remodel or upgrade. With the Cinch Home Warranty you can take advantage of Cinch's buying power and get great savings on brand name appliances. One call can save you up to 30% off and there is no limit to the number of appliances you can order!
More choices - Optional coverages are available for additional protection.
Easily renew your warranty - You can enjoy the protection for as long as you own your home (eligibility subject to underwriting criteria.)
New home advantage - Multi-year coverage is available for newly-constructed homes.
Industry Leading Workmanship Guarantee - Covered repairs are guaranteed for 180 days because at Cinch it's our job to provide quality service and save you money.
There's never a good time to be hit with huge repair or replacement bills. But the fact is that repair and replacement rates go up as appliances and systems age. In order to avoid paying hundreds or even thousands of dollars for expensive repairs yourself, you'll make a great choice with a warranty from Cinch Home Services.
As Cinch contract holder, the warranty provides peace of mind if your covered appliances or systems need repair or replacement. The warranty is also of great value when things in your home are running well. If you decide to remodel or upgrade you have unlimited access to appliance discounts through the Appliance Buyline®. This valuable service can save you up to 30% on name brand major appliances. The warranty from Cinch Home Services can also provide you with ongoing peace of mind after your first year since policies are renewable.* You will receive renewal materials from Cinch prior to your warranty's expiration. In order to keep your warranty coverage working for you, please make sure to renew your warranty before it expires. Then, when it's time for your next move, it's good to know that warranted homes sell up to 50% faster than unwarranted homes.**
*Renewal eligibility is subject to underwriting guidelines.
**Source: National Home Warranty Association.